African cuisine has become increasingly popular across the globe due to its unique flavors and diversity. From North Africa's spiced couscous and tagines to West Africa's jollof rice, from East Africa's injera breads to South African seafood delicacies – there is something for everyone in this continent of gastronomic delights. This article aims to explore some of the best African dishes and regional specialties that have been inspiring home cooks as well as renowned chefs alike. It will focus on understanding how each region brings different ingredients, techniques, flavor profiles, spices and culinary influences together into a single dish or combination platter that can surprise even the most discerning foodies with its complexity. The discussion will also touch upon modern-day interpretations of traditional recipes while looking at ways certain dishes are evolving over time within their respective cultures. Finally, it will end with an exploration of possible strategies for travelers wishing to experience authentic African cuisine in their own travels throughout this diverse continent.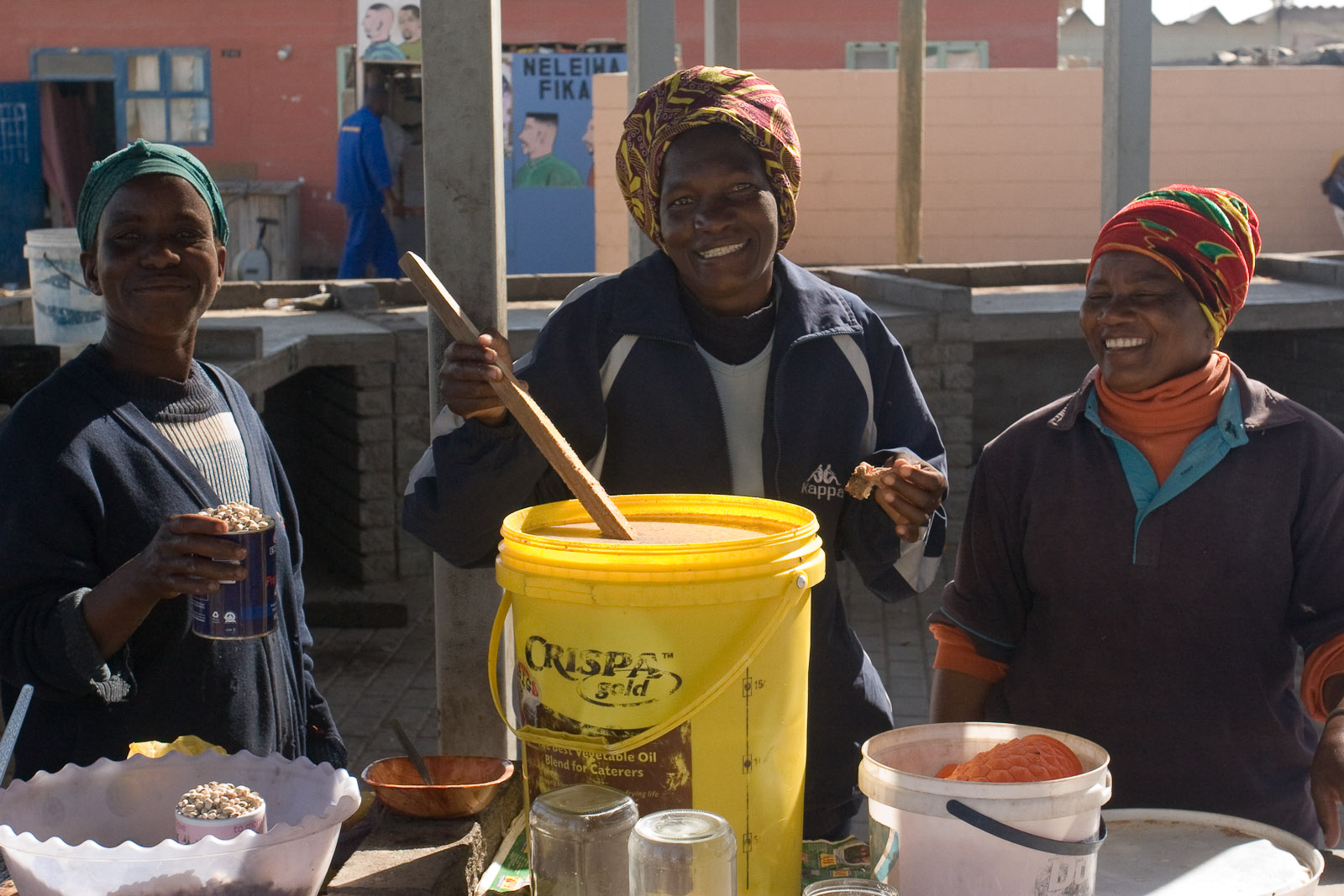 I. Introduction to African Cuisine
African cuisine is a diverse and unique type of cooking which can be divided into three main categories. These include East African food, West African food, and Southern African food. Each region has its own set of traditional dishes that make up the core components of their local diet.
East African Cuisine: Dishes from this region are typically heavily influenced by Indian cuisine due to the colonization process in many countries such as Kenya, Ethiopia, Uganda, Tanzania etc. Popular staples found in these cuisines include injera (an Ethiopian flatbread made out of teff flour), Ugali (a maize-based porridge commonly eaten in Eastern Africa) and spicy stews or curries like Wat served with rice or couscous.
West African Cuisine: This includes foods originating from Nigeria to Senegal and is characterized by strong flavors due to liberal use of spices such as chili peppers. Common ingredients used for seasoning are onions, ginger garlic paste tomato stew palm oil okra peanut sauce etc., A few popular dishes from this part of Africa are Jollof Rice a Ghanaian specialty made with tomatoes onions seasonings vegetables stock cubes; Fufu a boiled dough-like dish often accompanied by soup; Poulet Yassa Senegalese chicken stew prepared with lots of lemon juice onion mustard cumin chilies black pepper olive oil etc.; and Red Stew beef fish goat traditionally cooked slowly over low heat until it's very tender.
The last category features indigenous South Africans who have been cultivating crops like millet sorghum maize peanuts cassava sweet potatoes pumpkins beans groundnuts & fruits since prehistoric times. Their diets consist mostly grains pulses meat vegetables & fruit although game meat also plays an important role depending on availability & affordability.
Popular dishes here include Potjiekos slow cooked 'stew' usually made using various meats root vegetables herbs aromatics ; Chakalaka spicy relish mix containing bell peppers onion carrots tomato chilli soured cream vinegar sugar ; Sosaties kebabs marinated overnight then barbecued & served alongside steamed white rice ; Bobotie savory minced meat pie topped off with egg custard infused curry powder nutmeg cinnamon raisins apricots apples almonds lemon zest coriander leaves; Biltong cured dried spiced strip steak normally enjoyed as snack rather than meal.
Regardless what country you visit within continent there's bound to be some kind diversity culinary culture—from quick street snacks lavish banquets so whether looking full course meal tantalizing bite surely something satisfy your appetite! One common question asked when talking about Africa cuisine though which african food best? Well answer ultimately depends individual taste preferences however most agree staples mentioned above provide great introduction flavor world heritage rich cultures contain vast array delicious recipes choose from – making hard determine single "best" choice!
II. The Diversity of Ingredients in African Cuisine
African cuisine is incredibly diverse, and this diversity has been shaped by centuries of culture and history. The continent itself contains 54 countries, each with its own unique culinary traditions. This means that the ingredients used in African cooking can vary greatly from one country to another. From North Africa's reliance on wheat, rice, lentils, olive oil and spices like cumin; to West Africa's use of cassava (manioc) as a staple food crop; all the way down to East Africa's embrace of millet as its preferred grain – African cuisines have much variety when it comes to which foods are chosen for their meals.
In addition to these staples, many other foods play an important role in African cuisine. Dried fish or smoked meats such as beef jerky may be added for extra flavor in some dishes while leafy greens like spinach add necessary vitamins and minerals. Nuts including peanuts provide protein and texture while coconut milk adds creaminess without dairy products being present.
A discussion about which African food is best could go on forever due to so many regional variations across different cultures within the continent! Certain flavors tend stand out depending on what part of Africa you're talking about – like tagine dishes from Morocco where sweet-and-sour combinations prevail or injera bread from Ethiopia featuring sourdough characteristics unlike anything else found elsewhere – but ultimately there isn't really any one definitive answer when it comes down asking "which african food is the best?" In reality it depends entirely upon individual preferences because every style offers something unique no matter what region they come from!
Ultimately though regardless of personal preference which african food is the best, everyone can agree that:
"the variety" offered through African Cuisine makes discovering new tastes & recipes exciting
"the richness" found through traditional ingredients creates flavorful experiences beyond compare
"the creativity" demonstrated by cooks around the continent yields delicious surprises time & again.
III. Regional Variations within Africa's Culinary Traditions
The African continent is vast and diverse, with each region having its own distinct culinary traditions. From the north of Morocco to the south of Zimbabwe, many unique ingredients are used in local dishes that have evolved over centuries and generations. Some regional variations include:
North Africa: In North African cuisine, common ingredients include spices such as cumin, coriander and turmeric. These regions also favor stews cooked with plenty of olive oil or other fats like butter.
West Africa: West African cooking has been influenced by both French colonial settlers and long-standing cultural recipes from indigenous people. Traditional foods often feature highly spiced sauces served over rice or other grains like couscous.
East Africa: East Africans make use of a wide variety of tropical fruits including mangoes, papayas, coconuts and pineapples; while vegetables such as okra, eggplants & yams are commonly incorporated into curries & stews.
.
In certain parts of sub-Saharan Africa one can find a strong influence from the Portuguese culture due to past colonization – for example Mozambique's national dish is called 'Matata' which consists mainly of seafood (often squid) cooked in coconut milk sauce. Other popular dishes found on menus throughout this region may vary depending on where you are located – some highlights include Cassava leaves stewed with peanut butter (in Nigeria) , Ful Medames beans (in Sudan/Egypt), Piri Piri chicken grilled over charcoal fire pit grills (in Angola).
.
.
.
IV. Exploring the Flavors and Techniques Behind Traditional Dishes
1. Characterizing Cuisine of African Food

African food has a rich history and unique flavor profiles that often rely on traditional techniques for cooking, including using clay pots or cast iron skillets over an open flame. African cuisine is incredibly varied; each region within the continent may have its own distinct flavors, spices, and ingredients which gives it an individual character compared to other parts of the world. For example, West African dishes like Jollof rice contain tomatoes, onion, peppers as well as fish or beef while East Africa favors more robustly flavored curries with complex aromatics such as cardamom and cumin which are sourced from local markets. One thing all regions agree upon though: which african food is the best? .

2. Analysing Traditional Cooking Methods

Traditional recipes used in African countries offer insight into their cultural identity by maintaining culinary traditions passed down through generations – many times without written instructions! This can be seen when exploring classic methods such as roasting meats over open fire pits (known locally known "braai") or slow-cooking stews on low heat inside clay pots with minimal additional liquid. These same techniques are also being embraced outside of Africa today – where chefs look for authentic ways to bring out maximum flavour in their dishes without adding any artificial flavours; leading them back to these traditional practices.. The proof lies in how much people enjoy this type of cooking when done right: Which african food is the best? .

3. Comparing Regional Variations

When looking at regional variations found across different areas within Africa , certain commonalities become apparent despite external influences from Europe or Asia over time . In South Africa alone there are numerous culturally specific meals that make up part of everyday life ; ranging from Umngqusho (a hearty maize porridge ), Chakalaka ( spicy vegetable relish ) , Vetkoek (deep fried dough balls ) & various forms of barbecue known locally as ' shisa nyama' . Furthermore due to its location near both Indian Ocean & Atlantic Ocean coasts , seafood plays an integral role in many cuisines throughout Southern/Eastern portions respectively – especially considering large variety available year round if not seasonally depending location ! Ultimately though given so much diversity found between different nations (& even provinces within said nations), one cant help but ask : "Which african food is the best?".

V. Contemporary Trends Influencing Modern African Cuisine